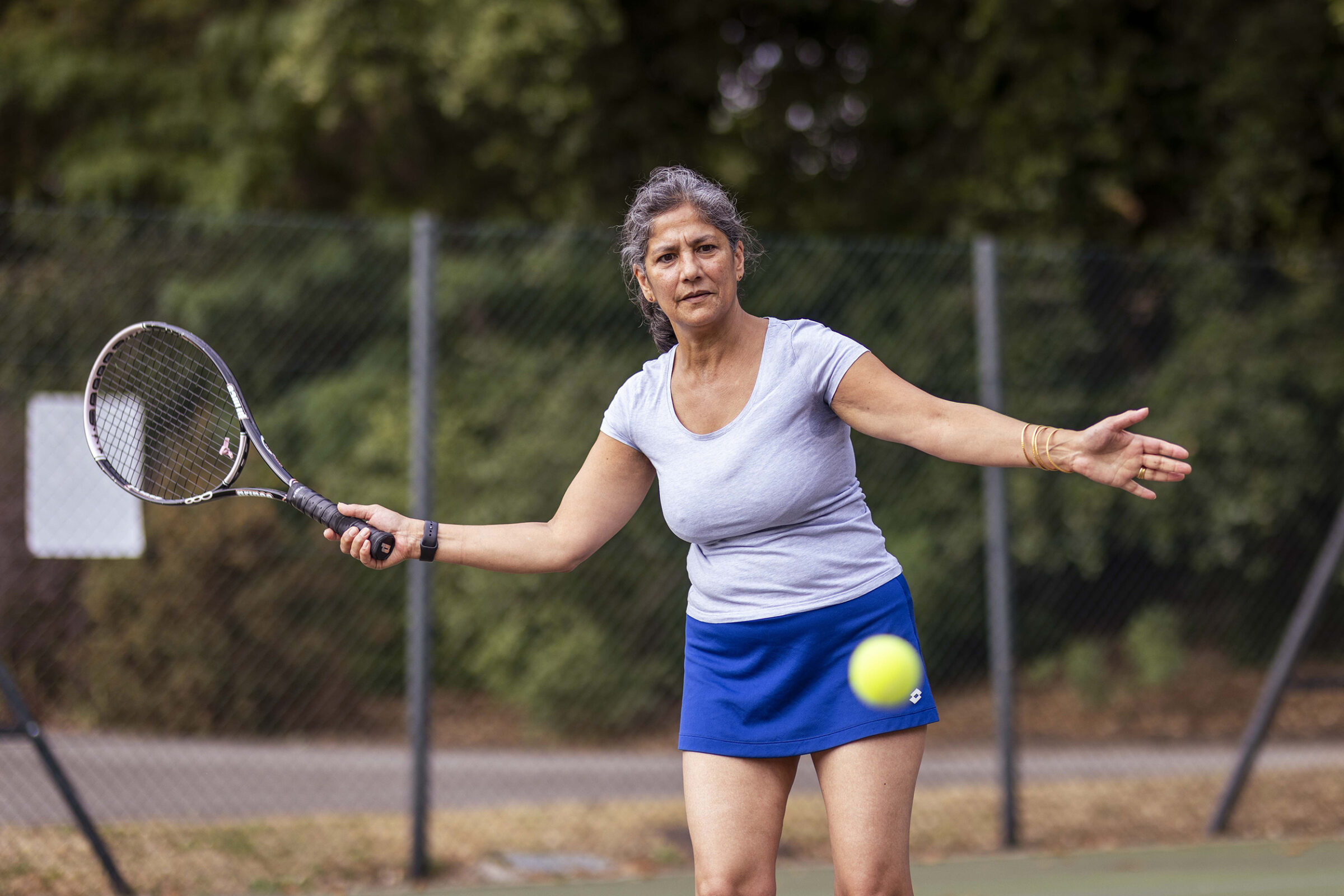 Official Partner To
Adult Tennis
Getting Started
Why You Should Start Playing Tennis
There are plenty of reasons why you should pick up a racket and start playing tennis. Tennis is a great form of exercise and an amazing sport. At any age and for a whole lifetime, tennis provides physical, social and mental rewards both on and off the court.

Let's Get You Started
If you're just starting out and want to improve your game Park Sports offers a huge range of Adult Tennis Courses and Weekly Drills that work on specific aspects of the game. LTA qualified coaches are also available for one to one private lessons and small group coaching - whatever your ability, they will help improve your game.
We provide coaching for Beginners and Improvers, right up to Intermediate and Advanced. You will develop and benefit the most from playing people of the appropriate playing standard.
Progression will depend upon many factors, including previous playing experience, general sporting ability, and your personal fitness level. We run coaching sessions during the mornings, afternoons and evenings seven days a week at most venues.
Adult Tennis - Frequently Asked Questions
Join a Course
A fantastic way to train and improve your game. Learn with players of a similar level and get professional coaching advice from experienced LTA qualified coaches.
We offer 6-week Beginner Courses across our venues for new tennis players just starting, or those who may struggle with the fundamentals, such as forehand & backhand technique and consistency.
Coaching includes drills and games to steadily introduce players to the game. As well as teaching the basics of stroke play, how to serve and how to keep score.
Book a Weekly Drill
Tennis Weekly Drills are ideal for trying out tennis for the first time and a great way to steadily introduce players with different focuses on specific elements of the game.
Beginner Drills include Coffee Mornings, Evening Socials and Cardio Tennis - a group fitness calorie burning aerobic and anaerobic workout using tennis drills and games!
Make new friends and socialise with fellow new comers with midweek and weekend drills available to book up to 7 days in advance.

Book a Private Lesson
Private lessons are the fastest way to improve your game. Available as one-to-one or on a small group basis, lessons can be tailored to your individual needs.
Park Sports works with independent, highly experienced and professional LTA qualified coaches who can help you develop your technique and tactical game play.
Private Lessons for beginners will give you the chance to hit lots of balls and pick up key tips to improve your technique.