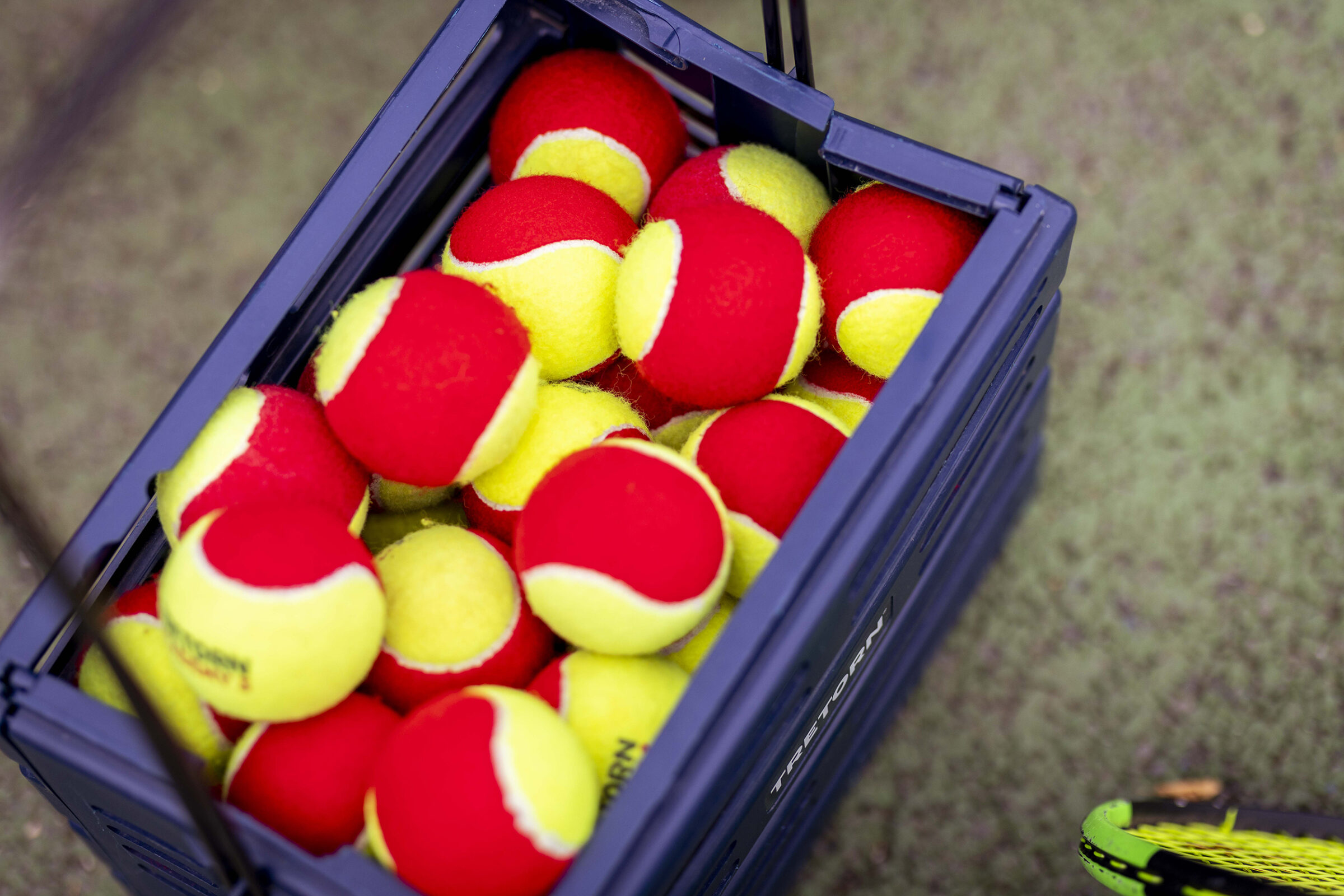 Terms & Conditions
Terms & Conditions
We are committed to safeguarding and promoting the well-being of customers and players. All players, visitors and customers are expected to abide by our general rules of use, and we encourage everyone to share their concerns about any aspect of our operations or the facilities.
Coaching & Block Booking T&C's
By agreeing to our Terms and Conditions, you also agree and consent to our Privacy Policy.
Last Updated: January 2023
Courses, Camps, Weekly Drills and Squads

For courses, priority booking may be offered to players already registered onto programmes that are frequently oversubscribed – otherwise bookings are made on a first come basis.
Weekly Drills bookings are made strictly on a first come basis. If a player fails to arrive for a pre-booked weekly drills session, we reserve the right to re-sell their place after 15 minutes of the session starting.
Parental consent information is required for all junior programmes.
Camps places are booked on a first come basis.
Squad places are by coach invite only.
All player registrations and payments must be made online.
All children booked onto junior courses and camps are fully supervised, but we cannot supervise children using the courts at other times.
All children booked onto junior courses and camps must bring appropriate clothing for the weather.
Children are not permitted to leave the court without permission from the coach.
Parental permission for children to be released early from a session must be given in writing. If written permission is not received and contact cannot be made with a parent/guardian, we will supervise the child until they are picked up.
We reserve the right to charge for supervision after the session finishes at the rate of £5.00 for every 30 minutes.
We reserve the right to refuse entry onto a group coaching session if the player is not of the required age or ability. In such circumstances we will advise you about joining a more appropriate session.
We will not accept player 'replacements' for your booking.
In exceptional circumstances, and where capacity allows it, our staff may authorise a participant to move their booking to another term. An administration fee of £10.00 per transaction will apply.
We do not operate waiting lists. Please continue to revisit our website if the maximum number of attendees has been reached, as we will extend capacity when we can, and there may be player cancellations nearer to the start date.
Please refer to our Cancellation Policy if you have any other questions.
A missed session, which must be agreed in advance with the lead coach, may only be replaced with another session at our sole discretion. This does not apply to Weekly Drill sessions. A credit will not be issued unless due to exceptional circumstances.

Private coaching sessions are arranged directly with independent coaches, approved by us.
These coaches are responsible for managing and delivering individual and small group tennis or padel coaching sessions.
Payments must be made in full, in advance and directly to your coach.
Credit cannot be used to pay for a private coaching session.
Private lessons are for one player; additional players are charged at £5 per person (max 3 players).
Coaching for groups of 4 players or more are catered for by our sports programme.
Coaches are responsible for paying the associated court booking fee and are subject to the same standard cancellation and refund policy conditions as other customers.
Any non-contracted coach found to be coaching their clients at our venues will be asked to vacate the courts immediately. No refunds will be given to individuals involved.

Football pitches and netball courts

Our facilities are available for hire to schools, sports clubs, sports associations or organisations representing affiliated clubs or constituent associations, such as a local league. We will work with you and agree block booking duration to suit your needs where possible.
Individual teams can also arrange their games at the same time and on the same day of the week, up to 4 weeks in advance. Please contact your local sports venue to make your booking.
We will endeavour to give existing, regular, private block bookers first refusal if a third party team wants to book their regular slot.
All Block Bookings are subject to change at the sole discretion of our senior management, and may require senior management authorisation prior to being confirmed.
A Block Booking must consist of a minimum 4 sessions. The interval between each session must be one day or more, but less than 14 days. There are no exceptions to the maximum 14-day rule. The duration of the sessions can be varied.
Full payment for all courts and pitch bookings must be made in advance, before the first session takes place.
For bookings during School hours the coaches must be provided by school sports staff. If you are using coaching provided by a third party or commercial organisation, either during school-time or after school, our standard rates apply.

All coaches and instructors must be approved in advance and both their certification and current DBS certificate must be provided to us (a copy of which will be retained for our files).
No refunds are available if a session does not take place. Please see our Cancellations and Refunds Policy for more details.
Sub-letting of courts or pitches is not permitted under any circumstances.

To qualify for VAT exempt rates, the booking must meet the following conditions:

The series of bookings must consist of 10 or more sessions
Each session must be for the same sport or activity
Each session must be held at the same venue
The interval between each session is at least a day and no more than 14 days
The series of bookings must be paid for as a whole, upfront. This must be evidenced in writing and that it is being made in full, regardless of whether any specific session is actually attended
The facilities are hired out to a school, club, association, or local league
The person making the booking has exclusive use of the facilities being rented

We reserve the right to issue additional invoices if the number of sessions exceeds that which are contracted. Payment is required within 14 days of receipt of invoice.

Abuse of the block booking arrangement will result in the suspension of the court or pitch bookings and no refunds will be payable.
In expectational circumstances, if refunds are agreed, they will only be issued in the form of a credit to your account and the amount will exclude VAT.
General T&C's
By agreeing to our Terms and Conditions, you also agree and consent to our Privacy Policy.
Last Updated: January 2023
All our sports centres welcome well-behaved dogs on leads, and responsible dog owners.
If your dog becomes noisy or disruptive you may be asked to leave the café area.
Apart from guide dogs and service dogs, other dogs are not allowed within the enclosed garden area at the rear of our Hyde Park sports centre.
Dogs are not permitted on court.

Bicyles, Scooters and Skateboards

Bicycles, scooters and skateboards are strictly prohibited in our venue grounds and gardens.
Bikes can be left in the bicycle racks provided – please ensure you bring a padlock. For clarity, bikes cannot be taken into our Hyde Park grounds and gardens under any circumstances.

Smoking is not allowed by any of our customers at any of our sports centres, or anywhere on our premises.

Only food and refreshments purchased from our cafes can be consumed on the premises, except for baby food. You are welcome to use our benches and tables outside.
No hot drinks or food allowed on court or in the court area (cold drinks are permitted in spill-proof bottles.

Please be sure to check opening times for cafes and sporting facilities prior to travelling. We will do our best to keep these up to date, however we may close at short notice due to inclement weather conditions.
Courts and pitches may remain available after the sports pavilion and café closes – via pass code access.

Player & Spectator Conduct

We provide a safe and inclusive environment for everyone. If you have any concerns during your visit, please bring this to a staff member's attention immediately.
People not playing sports should respect players by minimising any noise they are making and must not distract the players.
All players and visitors must adhere to our Customer Conduct Policy.

Lost Property, Stolen or Damaged Items

If you find any lost property, balls or equipment please hand it back to the nearest available staff member.
Personal items should not be left unsupervised at any time. We cannot accept any responsibility for items lost, stolen or damaged on our premises.
We will seek to reclaim any costs related to the intentional, malicious, or negligent damage to our property or facilities.

If you suffer an injury on our premises, it is your responsibility to report it to a member of staff immediately. We will not accept liability for any injuries incurred during play or visiting our sports hubs.
It is your responsibility to inform us of any relevant medical condition or disability when making your booking. Players must also notify us of any change or deterioration of any such medical condition or disability. We will keep this information confidential and handle such issues with discretion.
It is our policy to include all individuals within the scheduled programmes wherever possible, but we reserve the right to refuse the booking if we are unable to accommodate the requirements of any individual.

Photography or filming for commercial purposes is not permitted at any of our sites. Please feel free to contact us in the future as circumstances may change.

Appropriate sporting attire should be worn on court.
Whites are not a requirement.
Shirts must be worn at all times while on the premises.
Recommended footwear for different sports surfaces:

Football

3G pitch: football boots (moulded stud, screw-in stud) or 'turf' boots (dimple studs) – no trainers or metal studs
AstroTurf pitch: AstroTurf boots – no blades or studs.
Grass pitches: football boots (moulded stud, screw-in stud, blades) or trainers if the ground is hard/dry.

Netball

Tennis

Hard and carpet tennis courts: "non-marking" (the soles are usually colourless)

Padel

Lawn Bowling

Smooth soled shoes or barefoot only
Park Sports Limited is registered in England & Wales, registration number 02645191 and is trading as Park Sports. Registered address: Studio BM1S.05 10 Barley Mow Passage, London, W4 4PH.
VAT number is 836184514.

Our venues are registered with the Lawn Tennis Association (LTA). Each venue is a British Tennis Registered operates according to the LTA Venue Safeguarding Policy (children and adults) and adheres strictly to the LTA Diversity and Inclusion Policy. We are GDPR compliant, and you can read our Privacy Policy.

Frequently Asked Questions
Contact a Venue
Thinking of getting in touch? We'd love to hear from you.
Success
Thank you for getting in touch. Your enquiry has been successfully sent and we will aim to get back in touch in the next 48 hours. Please allow a little extra time if you are making an enquiry over the weekend to Head Office.