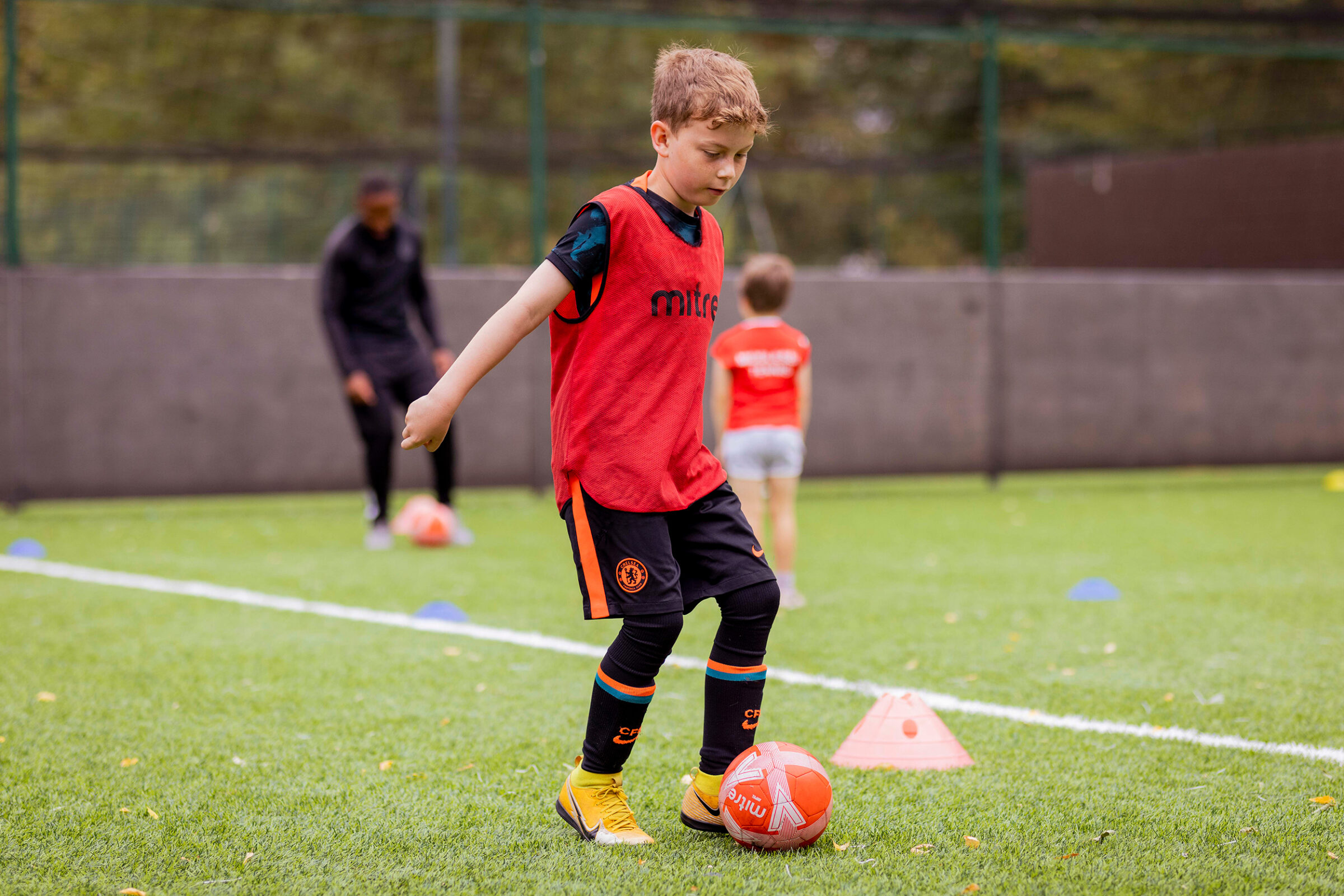 For Ages 5-14
Youth Football Camps
Quality Football Coaching
For boys and girls of all abilities, our football camps are held over five consecutive days and are based on developing football skills, primarily through 1v1 drills and small sided games. 

Learn to play forward. Master the ball and connect creatively with teammates.
Camps will cover all aspects of football, with a different focus each day and problem-solving, communication and decision making thrown in. Matches, dribbling, turning, skills, passing, receiving and changes of speed.

All kids are taught in age and ability groups using varied teaching styles to retain interest.
Park Sports partners with highly experienced, self-employed FA qualified football coaches from partners Ealing United FC and First Touch FC to make sure every child has fun and develops their skills in a safe and inclusive environment.

Camps are held between 9am – 2pm at Hyde Park on the grass pitches and 10am – 3pm at Lammas Park on 3G pitches.
Camp Schedule
Day 1 - Individual Ball Control
Shield and protect the ball
Turn, dribble and use tricks with the ball
Run and travel with the ball
Day 2 - Teamwork - Keeping the Ball
Connect and combine with your teammates
Passing, receiving and control
Position related specific work
Day 3 - Creating and Converting
Shooting - mastering different striking techniques
Finishing - exploring different scenarios to score
Day 4 - Challenge and Competitions
Individual player challenges, 1v1 and small sided competitions
Day 5 - Tournament Day
Conditioned games and matches