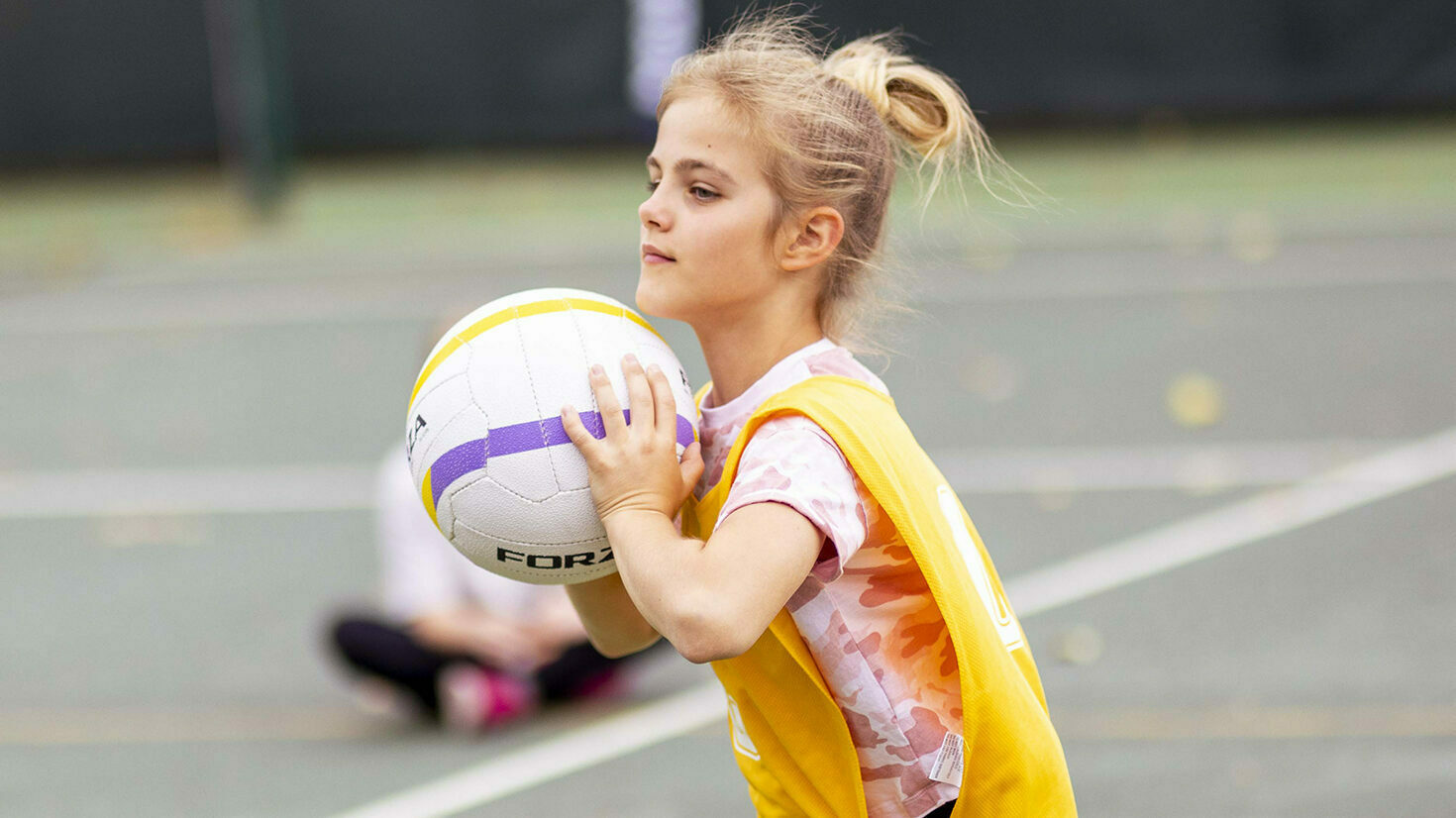 For School Years 3-7
Netball Camps
Our Junior Netball Camps are for all, beginners and experienced alike. Both girls and boys welcome! The structure of the camps is such that all participants walk away with newly acquired, or enhanced netball skills in a fun and safe environment.

Exclusively at Park Sports Lammas Park for School Years 3-7
Camps will focus on a different learning topic each day with rules, problem-solving, and in-game tactics thrown in. Match play, essential ball skills, footwork, attack and defence are all covered.

All kids are taught in age and ability groups using varied teaching styles to retain interest.
Park Sports partners with self-employed England Netball coaches to make sure camps are fun, energetic, and the perfect platform to learn and play netball in a friendly environment.

Camps are held between 9.30am – 1pm.
Key Learning Topics
Essential Ball Skills

Three key passing techniques: chest, bounce, shoulder
Footwork / Divisional Match Play
Learning the footwork rules and combining with ball skills
Attack
Various attacking techniques: sprint, dodge, evasion, front drive etc.
Defence

3 stages of defence / zoning