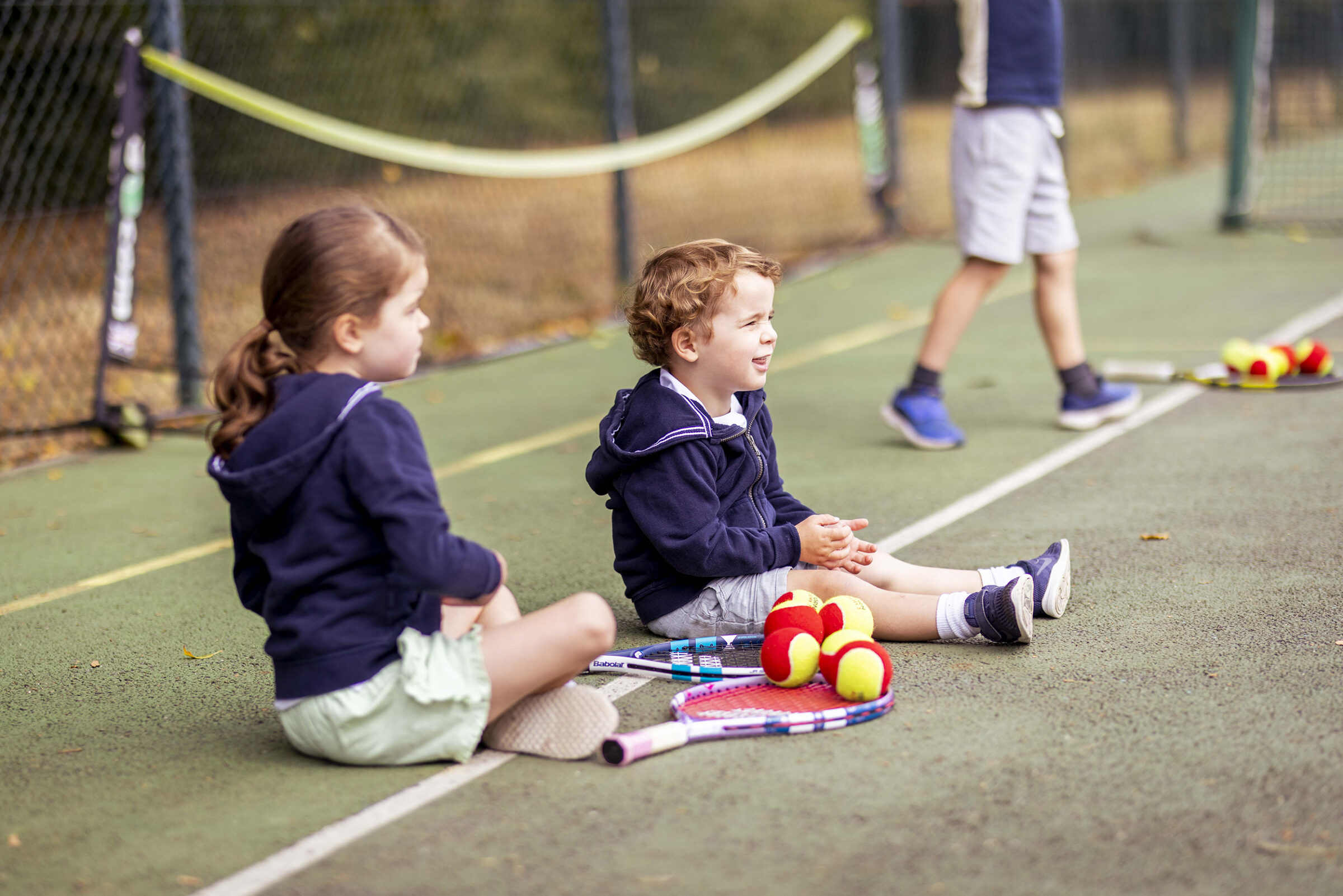 Official Partner to
Junior Tennis
Getting Started
Learn the Basics
We know starting a new sport can be daunting sometimes, at Park Sports we want every child to have the best start to their tennis journey in a safe and inclusive environment. We've compiled our recommended tennis activities for new comers and a list of FAQ's with help from our friends at the LTA. 

Looking to Introduce Your Kid to Tennis?
Any age is a great age to start playing tennis. It's never too late to pick up a racket, learn some new skills and improve your fitness – parents, that includes you too!
Our extensive tennis programme caters to all abilities and is designed to introduce children as young as four to tennis.
In every Park Sports coach led activity kids will be active, having fun and developing skills! Our coaches will help your child become a confident, well-rounded individual, as well as a skilful player.

Why is Tennis Good for Kids?
Where do we start? Tennis can benefit your kids in so many ways, by providing physical, mental and social skills for life. As well as the obvious fitness training, your child will also:
Find their passion and motivation
Learn resilience through friendly competition
Understand and practise emotional control
Develop respect, communication and teamwork
Focus on personal best, not just winning
Improve balance, agility and co-ordination
Improve focus and reaction times

Meet new people and make friends
Play Tennis Together
Playing together is a brilliant way for the whole family to keep active and playing with your kids will help them progress their game.
If you want to get better at tennis, there's no substitute for just getting out and playing. Mix it up, even if you don't play tennis yourself you can always go down and throw balls for your kids to hit or you can set them up to play with one of their friends.
Keep kids entertained with a variety of games and activities using different skills and equipment. Let them explore, try out new things and use their imagination.

Join a Course
Why not find a few school friends to play with or sign your child up for one of our school term LTA Youth Tennis Courses?
For ages 4-16, our courses are split into the five LTA age group Stages: Blue (4-6), Red (6-8), Orange (8-9), Green (9-10) and Yellow (10+). After school and weekend sessions cater to all abilities, so no one gets left behind - no matter their tennis experience!
Fun, dynamic sessions will help kids get to grips with the basics of the game, improve their co-ordination and make new friends along the way.

Book a Private Lesson
A great way to learn and improve fast is by booking a private lesson with one of our many LTA Accredited coaches.
Our coaches are experts in supporting players of all ages and abilities and will help your kids improve their skills in no time at all. Accredited coaches are trained to the highest standards to work with young players to develop themselves on and off the court.

Coaches will give your kids a chance to hit lots of balls and have lots of fun on court, while also picking up tips and tricks to improve their technique.
Holiday Camps
Keep your kids entertained over the holidays with one of our week-long Tennis Camps.
The perfect introduction for beginners and keen young players, our one-hour Mini Tennis Camps are based on fun activities that help kids learn about the sport we love.
Junior Tennis Camps (Age 7-16)
Five days of fun focusing on developing player technique and shot play, through drills and match play. The final camp day features round robin age-specific matches.